Chapel Hill, North Carolina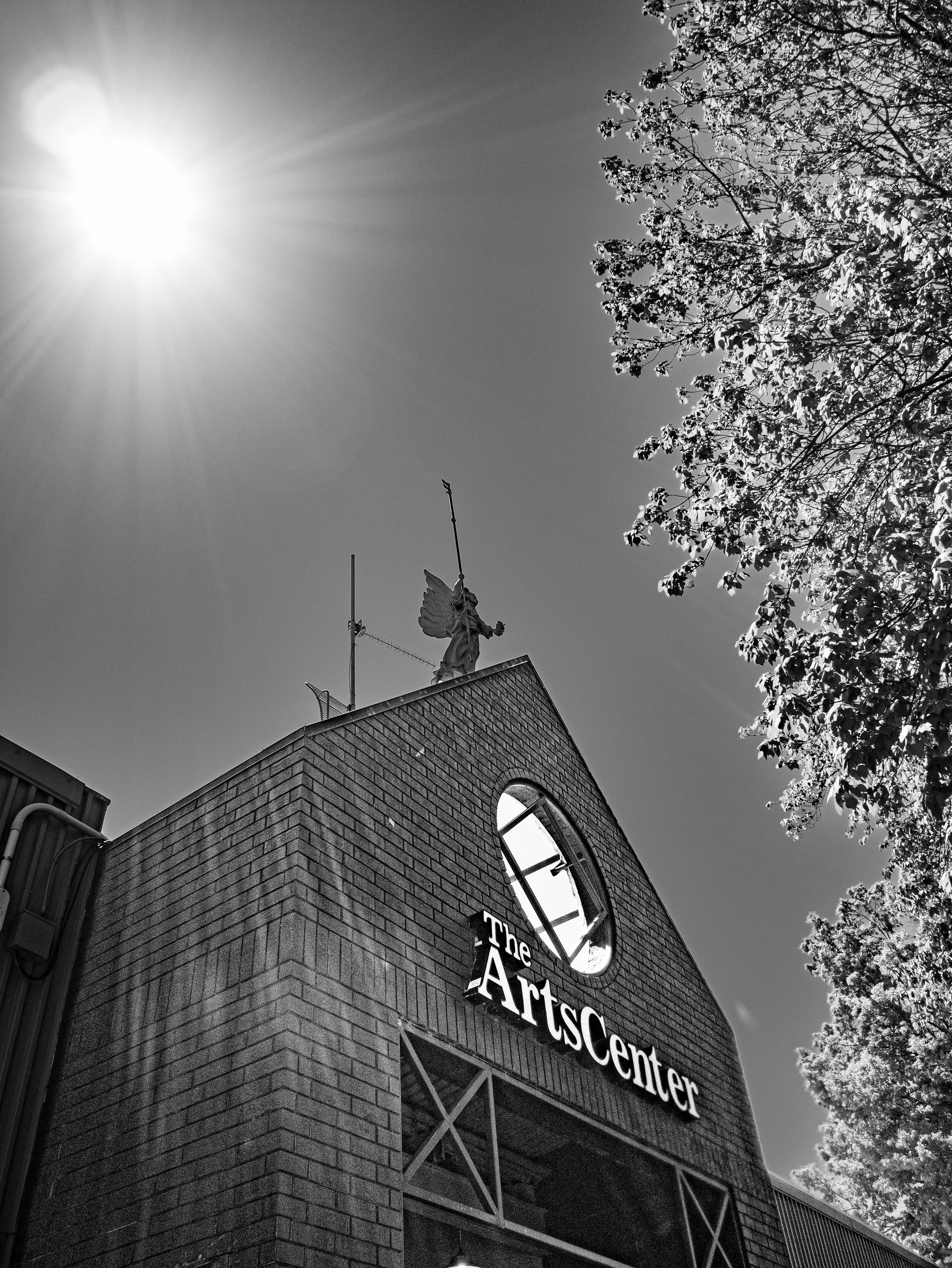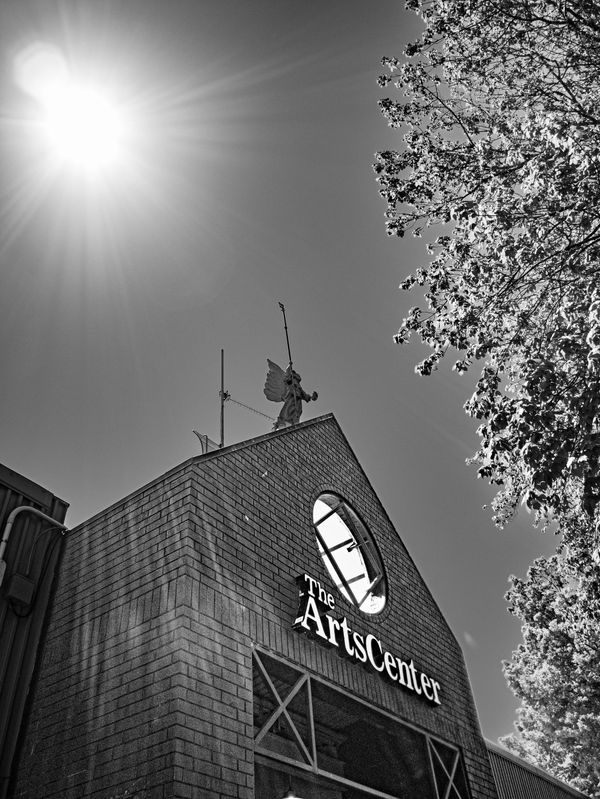 Chapel Hill, North Carolina.
Into the south, proper. North Carolina is lush and verdant. The skies are cloudless and the temperature is perfect. This feels like a different continent from Virginia, never mind New York. I set off from the strip mall where the Carrboro Arts Center languishes in the direction of downtown Chapel Hill. Walt's Grill is en route and is quoted on the wire as a happening place for southern soul food. I stumble across it, but it is not what I was expecting. It stands on it's own on a side street and at a first glance I mistakenly reckon that the building has been long abandoned. But while I am standing in the road in front of Walt's taking a photo of the place, the door cracks open and a voice, which I want to presume belonged to Walt himself, barks "You alright boy?". This might conceivably have had friendly intentions but the effect was not to entice me to step inside for lunch. I reply with the warmest "I'm doing just fine, thank you" I can muster and head on in to Chapel Hill.
There is a remarkable Army surplus store across the street from the venue. Everyone visits the place over the course of the day and everyone is engaged in conversation by the owner Sid. Sid claims to be Scottish seven generations back. The place is piled high with everything from Navy greatcoats to cabinets for handling toxic materials. This place really is the end point for military residue: there is no fashionista camouflage here. As I rummage around, Sid's partner, who is first generation Russian, assures me that they will have much more fashionable stock in the near future as a result of the Ukrainian war, which might well be true, but leaves me lost for words. Bizarrely, Sid also has a sideline in costumes—proper stage props stuff. While I am paying for a pair of shorts to extend my touring wardrobe to better accommodate the days heading south a preppy looking guy comes in and says he is looking for something to wear to his first Jimmy Buffet concert and proceeds to rummage around in the stage costumes considering everything from rah-rah skirts to pirate hats. I start to wonder what the fuck is going on.
Back at the Carrboro Arts Center the stage manager informs us that our dressing room won't be available till after the soundcheck because there will be after-school art class taking place there. Fair enough. And sure enough, the backstage area is an art classroom, still with crayons and paint brushes on the tables. Fast forward to midnight: I find myself sitting alone in this room with my head on one of the tables wrapped up in two hoodies, shivering. During the performance I had been aware that I was feeling below par, constantly wondering how long to go to the end of the set. I had felt pretty rough when we came off and then, back on for the encore I suddenly knew that I was about to throw up and /or collapse. Instinctively I had staggered off stage past Brian to the nearest backstage toilet. In that endorphin rush that comes on after emptying your stomach I made it back on stage just in time to not miss a beat as we started 'I'm So Scared Of Dying'. Apart from Brian who was pretty sure I was going to land in his arms as I teetered past him no one had an inkling what was going on. A rough night loomed but there was nothing for it but to dose up on Imodium, try to get some sleep on the bus and, assuming we made it to Atlanta unscathed, take stock in the morning.