Crescent Ballroom, Phoenix Arizona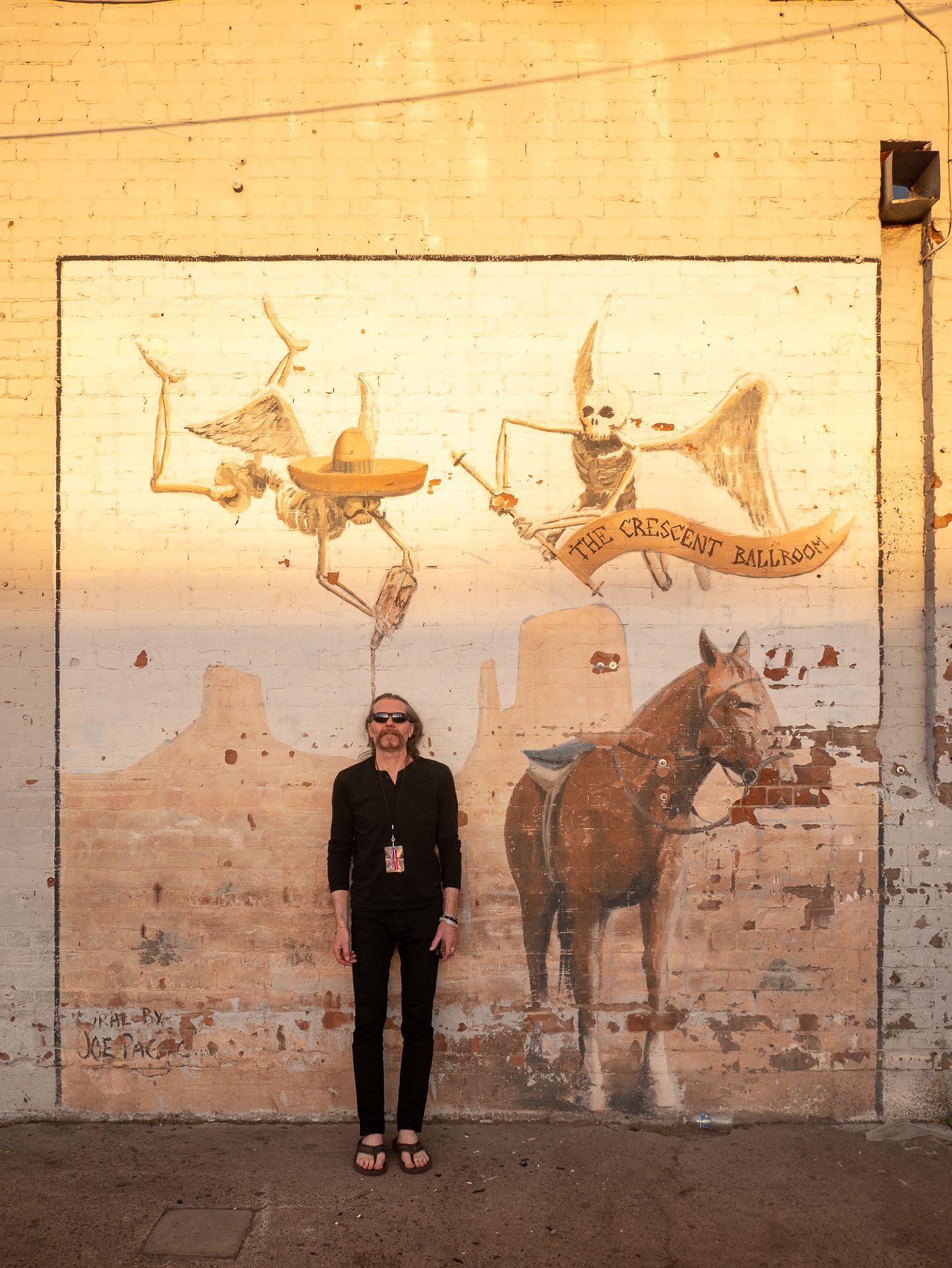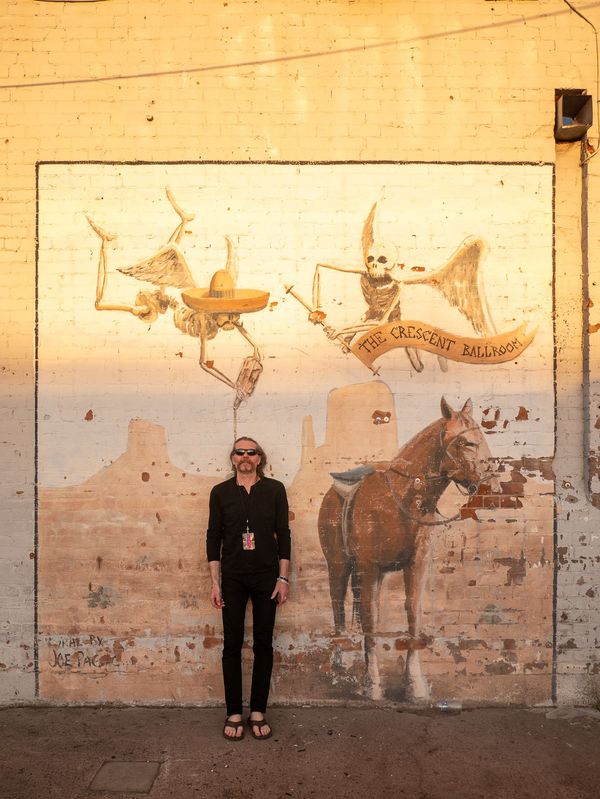 There is a beautiful softness to the morning desert light.
The Crescent Ballroom is on one of the few downtown blocks not sacrificed to developers and on a Sunday morning the anonymous corporate buildings are deserted. Without any human scale and modelled in the low sun the standard downtown vernacular of steel and glass is a stark collection of glittering, city block sized sculptures.
The Crescent Ballroom is more down to earth; one storey with tables out front and a parking lot at the back. Form follows function: people meet and eat and drink here. Through the bar is a classic, no-frills, black box, rock-and-roll room where music is performed most nights. A bottle of Lagavulin behind the bar catches my eye—someone here knows their whisky. The dressing room is decorated with a fabulous collection of hip Americana.
Around mid-day the city starts to rouse and Phoenicians emerge from apartment blocks north of downtown onto the streets with their dogs and their kids. In places where the sun is guaranteed to beat down every day of the year maybe there is a natural lack of urgency.
After sound check the we get fed from the venue cantina. The green salsa is the best I have ever tasted. A couple of hundred turn up to cheer us on through our set and still jet-lagged we just about rise to the occasion. The quality of the salsa served at The Crescent surely added to everyone's enjoyment of the evening. When we return to dressing room a ceramic deer's head has mysteriously detached from the wall and lies in pieces on the floor, We get back on the bus and head across the desert back to Los Angeles.