LAX to Hollywood and Highland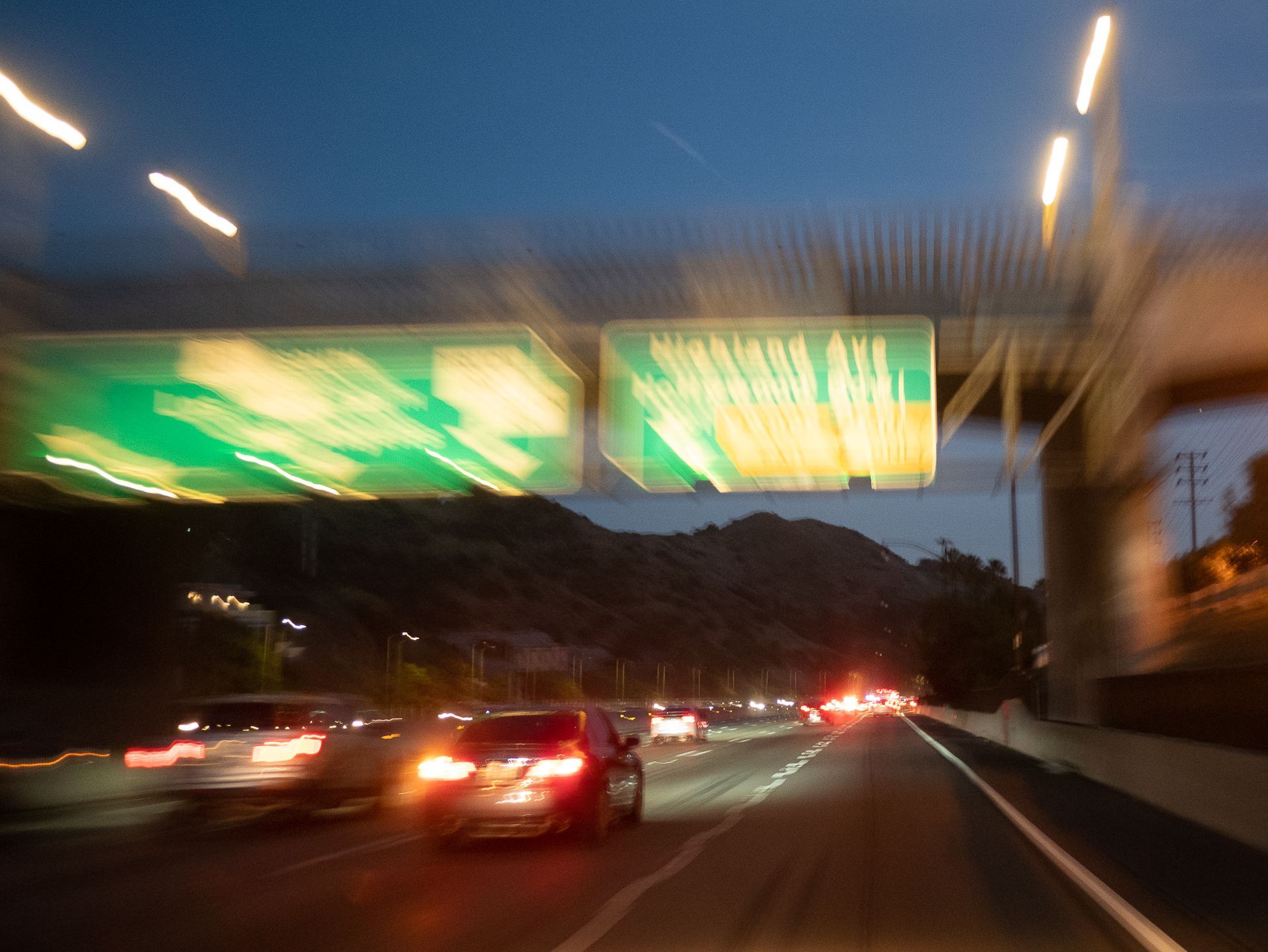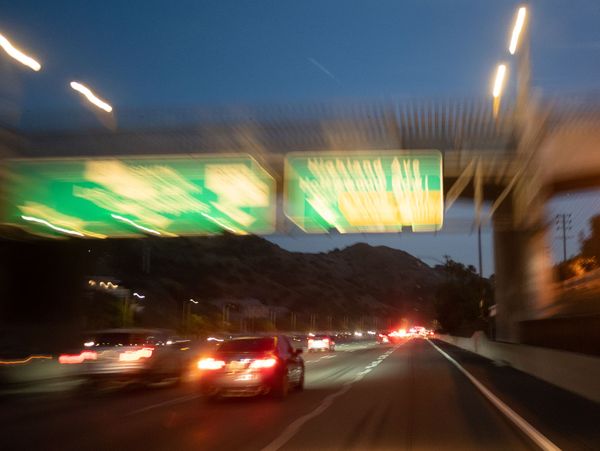 The driver that picks us up at LAX to deliver us to the hotel at Hollywood and Highland—the centre of very deepest circle of  Los Angeles—is a gentle spoken bear of a man named, appropriately enough, Virgil. He swaps his cowboy hat for an ominously Trumpian red baseball cap as he gets into the driving seat but I can't see the front of it as he drives. Virgil has his phone guide the Econoline via a commodious route through the steam-rollered smorgasbord of Los Angeles culture on freeways that take us past the The Getty and Universal City.
Like all real southern gentlemen Virgil engages effortlessly in conversation. I am riding shotgun—in the conversation seat—but just off the plane I haven't yet got used to tempering my accent for stateside consumption and out of necessity the exchange ends up being pretty much one-way. By the time we pull of the Hollywood freeway I know a lot about Virgil.
Virgil is from rural Louisiana. He was born in 1957, worked as a truck driver until he retired in 2007 on health grounds. Since then he has recovered from two consecutive cancers each of which his doctors told him would kill him. But he told those doctors he would beat them, and he did. He just started work again as a limo driver (which maybe explains why he hasn't had Samantha's soothing voice direct him on the much shorter route through downtown LA). He had his right knee done last year by the same orthopaedic surgeon that fixed Shaq O'Neal. He has just discovered two brothers he didn't know he had and is planning to ride his new Indian bike on a four day road trip clear across the continent this summer to Maryland to meet them for the first time.  He doesn't like flying. (But who does— and what kind of right-minded person would choose to fly over spending four days on the open road through deserts and over mountains on their Indian motorcycle?). Once we pull into the hotel car park Virgil swaps his hats again. I forgot to look to see what was embroidered on the front of the baseball cap. I'm sure there must be a basketball team in Louisiana who play in red. Maybe not. Maybe some MAGA people are real human beings.