A Strip on its uppers.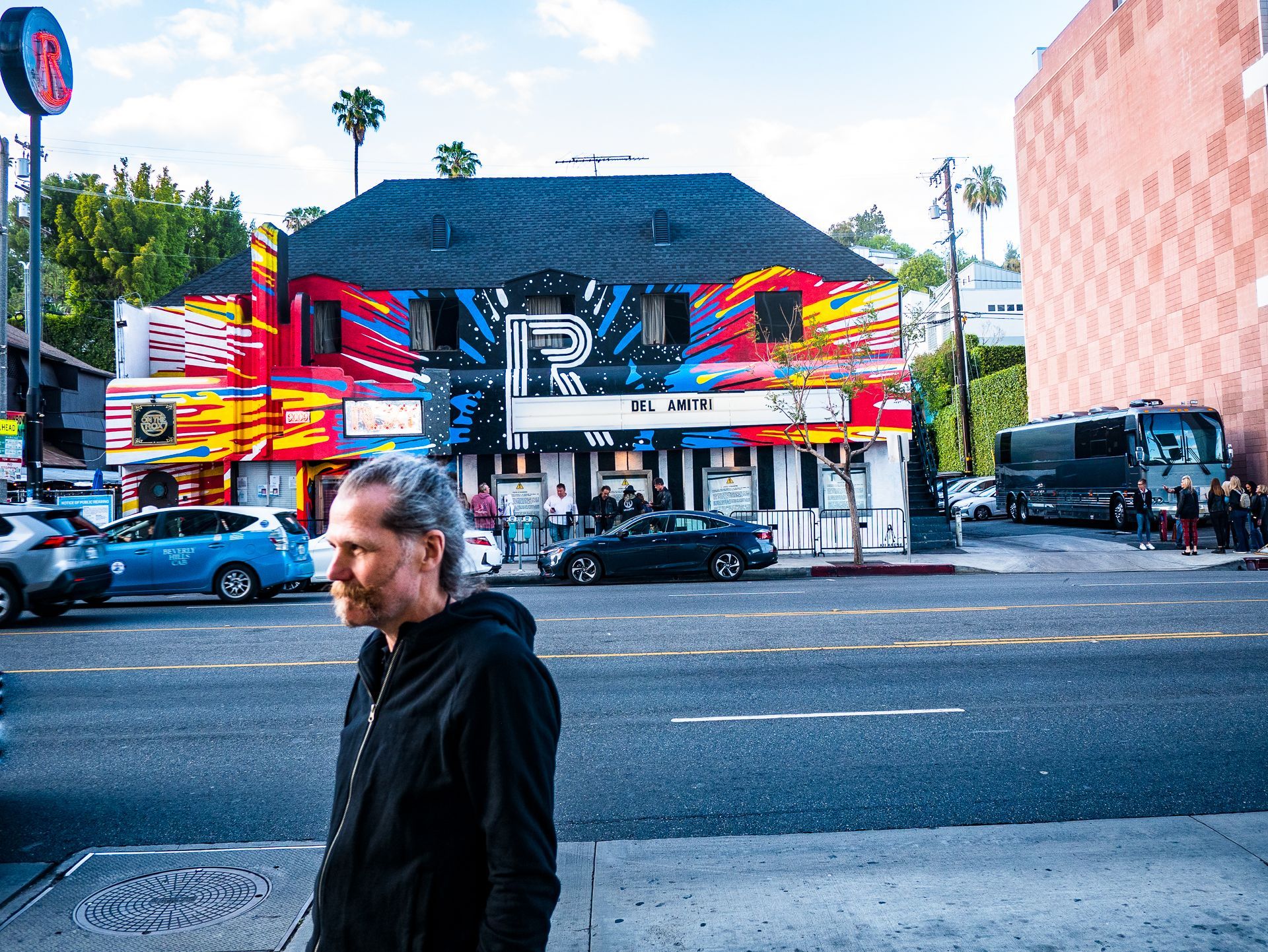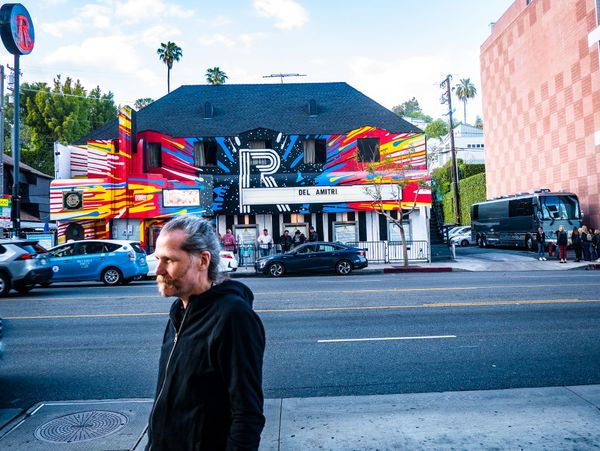 Sunset Strip seems to be on it's uppers these days. Chateau Marmont is boarded up. It is hard to imagine the beautiful people of Los Angeles and environs on the corner of Sunset and Larrabee clamouring to catch a glimpse of Johnny Depp and company outside The Viper Room.  The Roxy and the Rainbow persist and don't seem to have changed in the slightest since we were last here in 1992 but there are no tourists taking photos out front and The Rainbow's sign now cowers below a 40ft floodlight advert for some useless shit. There is a planning application to upgrade the billboard to a giant LED screen posted on the sidewalk.
Nevertheless, a certain type of person still seems to get a kick out of cruising the strip as it gets dark in a vehicle that costs more than a family home in Glasgow—a guy walking his Dalmatian is almost run over on the crosswalk by a Bentley Bentayga. Obscenities are exchanged while the dog looks on unimpressed. There are no other witnesses.