Western or English dressage.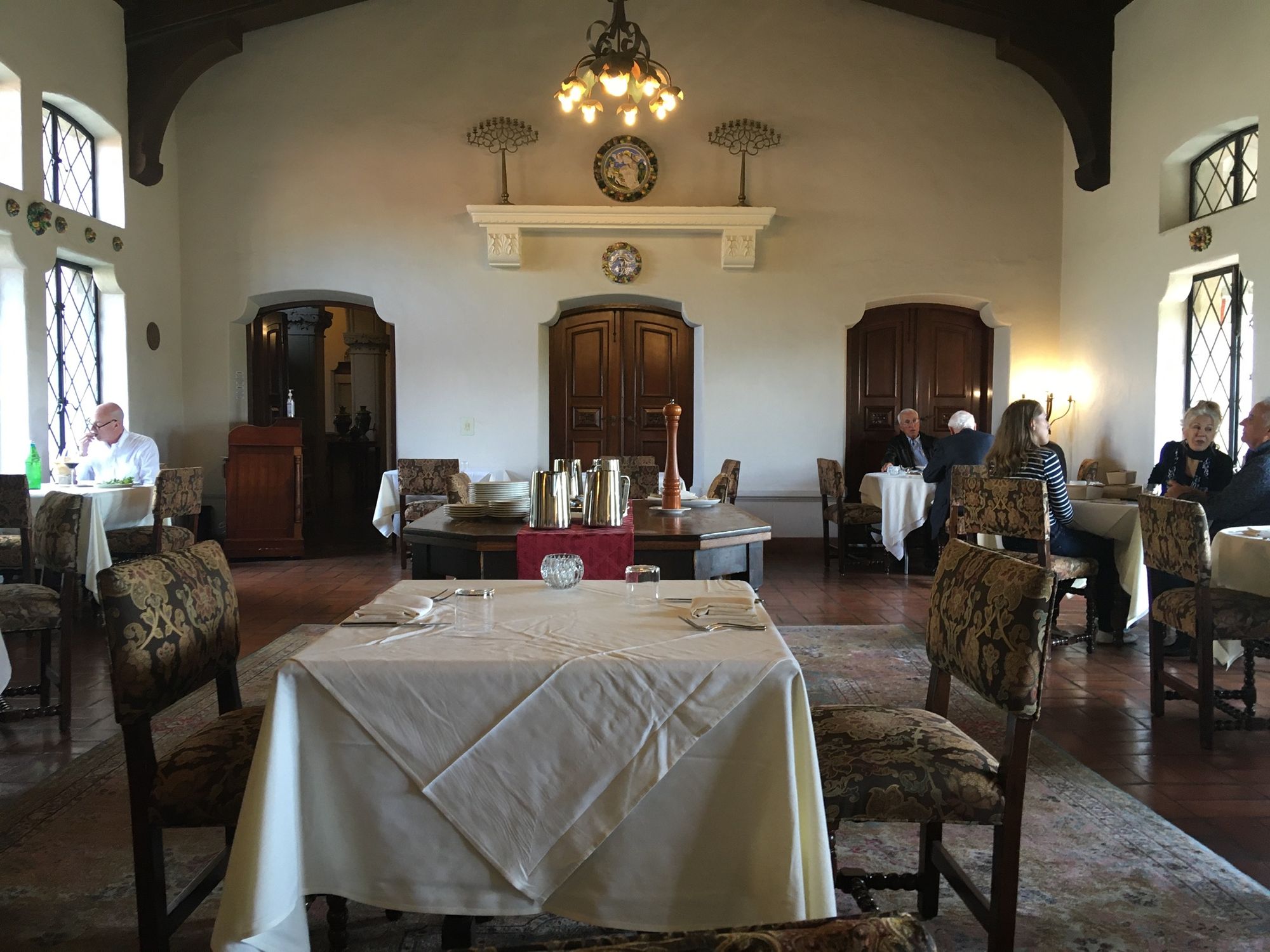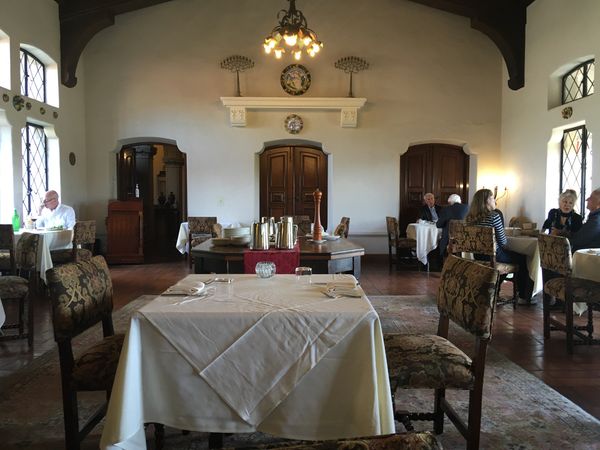 The first mission of the day when Gary parks the bus in the morning, in fact the only mission of the day prior to sound check at 5 pm, is to find a good spot for brunch. Berkeley looks promising. I set off from the bus down Shattuck Avenue and every third door is a coffee shop. Presented with such a excess of places to eat eggs I ask a security guard outside a bank where would be a good place to have breakfast.
"Sit down?" he comes straight back with. Sure, I say.
"Julia's" he replies without hesitation and then, gesturing down University Avenue qualifies with a vague, "Or there are some places down there". Figuring that this guy probably has breakfast in Julia's before work every day I decide that this is surely the place to go for eggs and coffee. I look it up on my phone and it's a five minute walk, a couple of blocks off the main drag of WeWork lattes. Looks perfect.
A short stroll in the emerging morning sun and I am standing out front of 2315 Durant. This is not the local diner I was expecting—I am outside a fantastic, towering American Gothic building with a brass plaque announcing it as the Berkeley Woman's Club, built 1927.
But sure enough a board on the sidewalk  advertises Julia's Restaurant on the second floor. It looks like a very private kind of establishment, the kind of place you might need to card into but, fuck it, the place came recommended; I figure their there must be a seriously cool nineteen twenties diner up there. I tailgate through the imposing diamond leaded doors, stroll confidently past the concierge with a polite 'how are you today' and head up a very grand staircase to the second floor. It takes me a moment to locate the entrance to the eatery off the vast landing. The maître d'hôtel, Karel, leads me to a table laid out for silver service and pours water into a cut crystal glass. Everyone else in Julia's looks like they are here to audition for the lead role in a John Huston bio-pic. The conversation between the two Ernest Hemingway lookalikes at the next table is about their ranches and their preferred styles of dressage. (I now know that there are two styles of dressage popular in this part of the world: Western and English.)
A beet salad, a Spinach, blue-cheese and cherry tomato frittata and a black coffee later (courtesy of Executive Chef Fabrice Macron) I amble back to the bus with my wallet fifty bucks lighter digesting this morning's repast. (A damn good brunch—Fabrice knows what he's doing.)  Two things are puzzling me;
Had that guy outside the bank even eaten there?
What was the kind of synchronicity at play here that means these kinds of things have a distinct tendency to happen on mornings when one's appetite for the surreal has has been piqued by, for example, drinking a little too much Woodford Reserve on an overnight drive out of LA?