The Horseshoe Tavern, Toronto.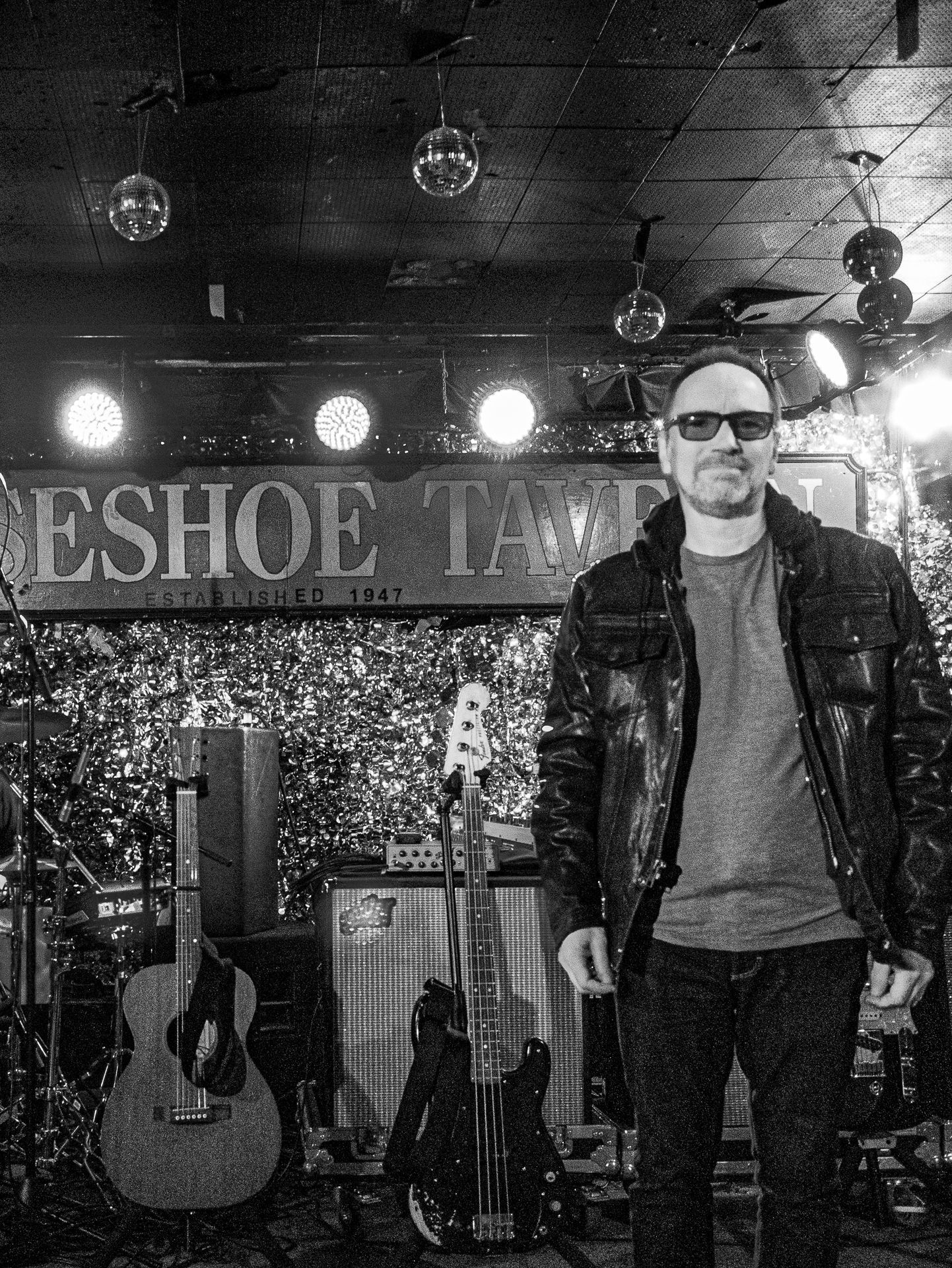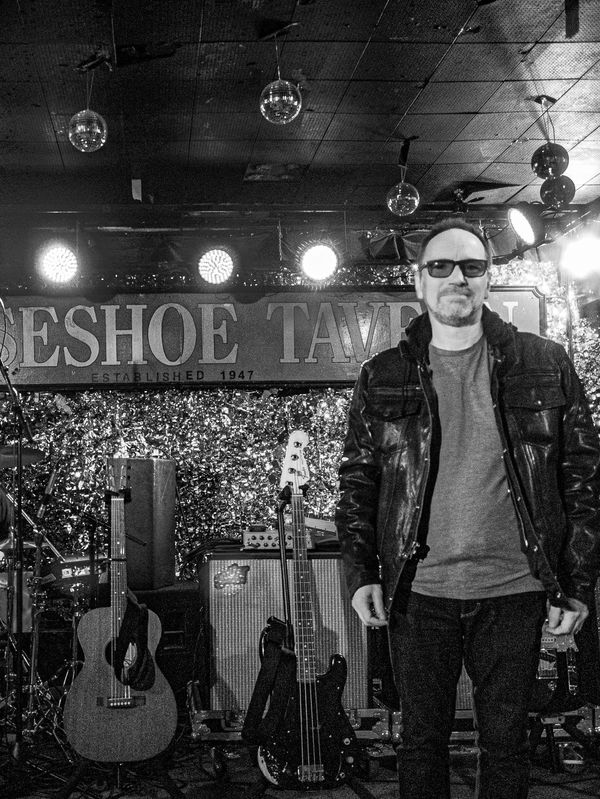 Kris is very excited to be standing on the same square meter that was occupied for an hour or so by one Keith Richards on the evening of June 4, 1997 when the Rolling Stones decided to play an impromptu show at the Horseshoe Tavern during rehearsals for the Bridges To Babylon Tour.
We can just about fit on to the Horseshoe's stage and after the show at the Vic there needs to be a bit of conscious body awareness to avoid tripping over a guitar lead, or even your own feet, both of which I manage to do during the first song. Clearly the Rolling Stones gave the horn section and the backing singers the night off when they played here. I like to think they just cabbed up here from a rehearsal room with the drum kit and a couple of Telecasters.
I have a theory that in all the best rock and roll rooms you can see the bar from the stage; the Barrowland Ballroom, the original Marquee Club, the Astoria (and most of the venues we have been in on this tour which might explain why the shows have been so great!). From the square meter that Ronnie Wood occupied I can see over the heads of the audience into the long Western Bar in the front room. It looks like my kind of place. I'd like to think that Keith Richards and Ron Wood took the opportunity to sit there after the show for a glass of bourbon.
It is a hot one on stage and while changing out of my sweaty clobber after we have played to the enthusiastic bunch gathered in the back room I find 10 Canadian dollars left from my per deums in my pocket. The bar has cleared but the barman is still serving. Ten bucks will get me a shot of Makers Mark with two dollars left over for a tip. We will cross back into the USA tonight so if I don't spend it now it will still be in my pocket when I get back to Glasgow. It has to be done.
This is only the second time time since we arrived  that I have sat at a bar and had a drink in company—even if the only company here is the barman. It feels good to have a bar under my elbow so I order a second drink to pass the time before we break for the border and now out of the local currency I try to pay with plastic, but the barman pours this one on the house. He seems to intuit that I don't feel the need for conversation and leaves me to drink in silence, which suits me just fine.